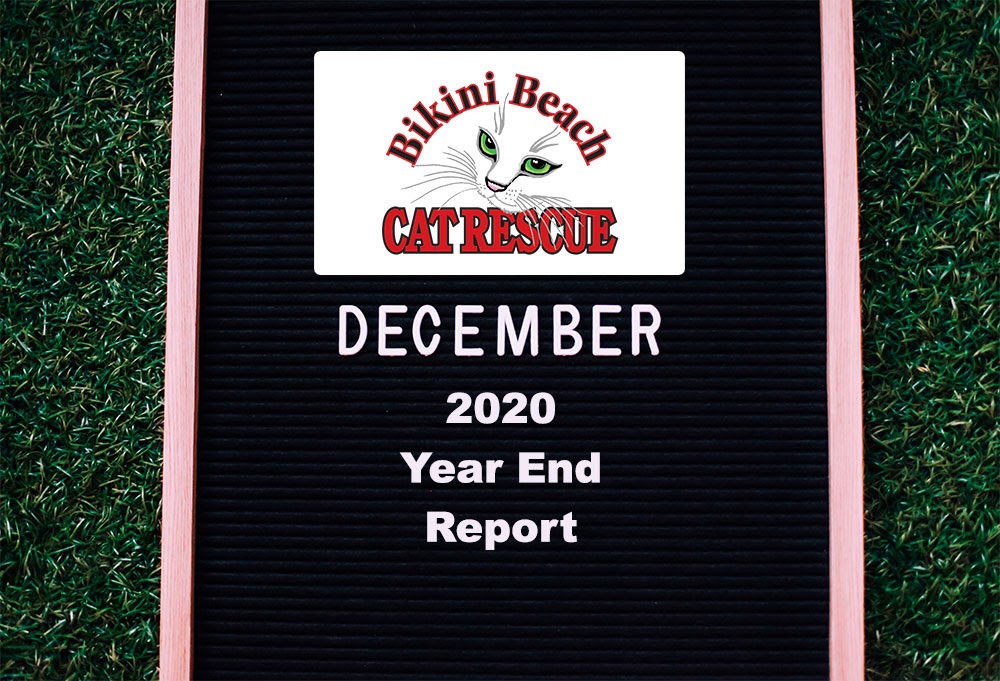 Due to Covid-19, Bikini Beach Cat Rescue had to cancel all their fundraising for year 2020.  However, the needs of our residents have increased due to so many veterinarians not being able to help due to their own client's needs.  
So, at the beginning of the year, we decided to team up with St. Francis to pay for free surgeries under their feral cat TNR Program. Currently, we have paid for 300 FREE spay and neuters for residents in both Horry and Georgetown Counties and will continue this program into next year.
We have some dedicated trappers, who trap and transport the cats when they can, but most are trapped by the residents who are thankful it will not cost them anything. Too many people have medium size to large size cat colonies and cannot afford the high cost to get them fixed. That is where we come in, because they get their colony fixed free and get the cat population under control.
What most people do not know, is our work is done behind the lines, so to speak, Without these free and low-cost spay/neuters, there would be many more free-roaming cats throughout both counties and the cat problems would increase dramatically. Sadly, too many are still turned into the shelter and are euthanized.
We help with some medical issues when we can. One cat had to have his leg amputated or he would have died. Another cat was badly burned, but we got him immediate attention and he is alive today. We got many kittens and friendly cats adopted. I get many calls daily for help with a variety of issues and help them with advice, rescue and medical issues. Other cats we have helped with medications, rescues, adoptions and all the needs of our feral cat colonies. We need financial support to continue to offer these services into next year. Prior to Covid-19, we subsidized more than 8,000 low-cost spay and neuters over the years; a number we are proud to have achieved, since we are a group of volunteers. We continue to look for ways to fundraise to help the residents in many different ways. Their number one need is low-cost surgeries for their cats. We count on our residents to help when they can. Please give any amount you can; it all adds over time.